Say you didn't grow up skiing, and learning as an adult feels daunting. Perhaps you love hiking, running, or walking your dog. Maybe you're new to winter, and are looking for ways to make it your friend.
In any of these cases – and many more – snowshoeing is for you.
Snowshoeing is the act of attaching lightweight, paddle-like devices to your feet and taking a walk through the snowy landscape. The snowshoe distributes your weight across a wide area, keeping you from sinking down to your waist in the snow.
The saying goes "if you can walk, you can snowshoe." Snowshoeing is egalitarian, enjoyed by kids and adults of all ages, physical abilities, and skill levels. The activity can last for hours or fifteen minutes. With a minimal outlay of cash and plenty of ground to cover in Sun Valley, you can choose your own adventure.
Get Geared Up
Clothing: Layer on warm, breathable clothing that you can move freely in. Snowshoeing is active, and you'll get warm even on a chilly day. Wearing layers will allow you regulate your temperature once you get moving.
Footwear: Waterproof, insulated boots are perfect for snowshoeing. Waterproof hiking boots also make a great choice. Steer clear of fashion boots and sneakers, which will get wet and make your outing miserable. If sneakers are your only option, rent a pair of overboots from Backwoods Mountain Sports in Ketchum to keep your feet warm and dry.
Snowshoes: Snowshoes are available to buy or rent from numerous outfitters in Ketchum including the Elephants Perch, and Backwoods Mountain Sports. They are also available to rent from Sun Valley Resort and Galena Lodge. Snowshoes come in different sizes and styles, so be sure to work with a sales associate to get the proper fit and shape.
Extras: Bring a small backpack to carry water and snacks. Hiking poles are especially helpful with snowshoeing, and are often included in a snowshoe rental package.
Where to Snowshoe
One of the great things about snowshoeing is you don't need to stick to a trail – you can pick a direction and start walking. But for those just starting out, or who want to follow a loop guaranteed to lead to great scenery, packed snowshoe trails are available at Galena Lodge and the Sun Valley Nordic Center. Trail passes are required. Galena Lodge also offers guided snowshoe tours for three or more people.
For those who want to venture a bit further out, but still be on packed trail, check out Lake Creek Road, Trail Creek Road, or Adams Gulch. Each are used heavily in the winter, and you're almost guaranteed to be snowshoeing after someone who has already done the hard work of breaking trail.
If your legs are itching to explore, try driving north of Ketchum and parking at one of the many parking areas along Route 75. Strap on your snowshoes and explore one of the small drainages in the Boulder Mountain foothills, being careful to stay off the groomed Harriman Trail.
Remember that avalanches are a danger to anyone traveling in the backcountry no matter their method of travel. Read the avalanche alerts and be prepared.
Know Before You Go
If you're venturing off the beaten path, make sure that you are familiar with avalanche terrain and the dangers associated with it. Be prepared with the proper gear including a beacon, probe, shovel and a partner. Know how to use the gear as well.
For avalanche reporting information, check out the great resources from the Sawtooth Avalanche Center.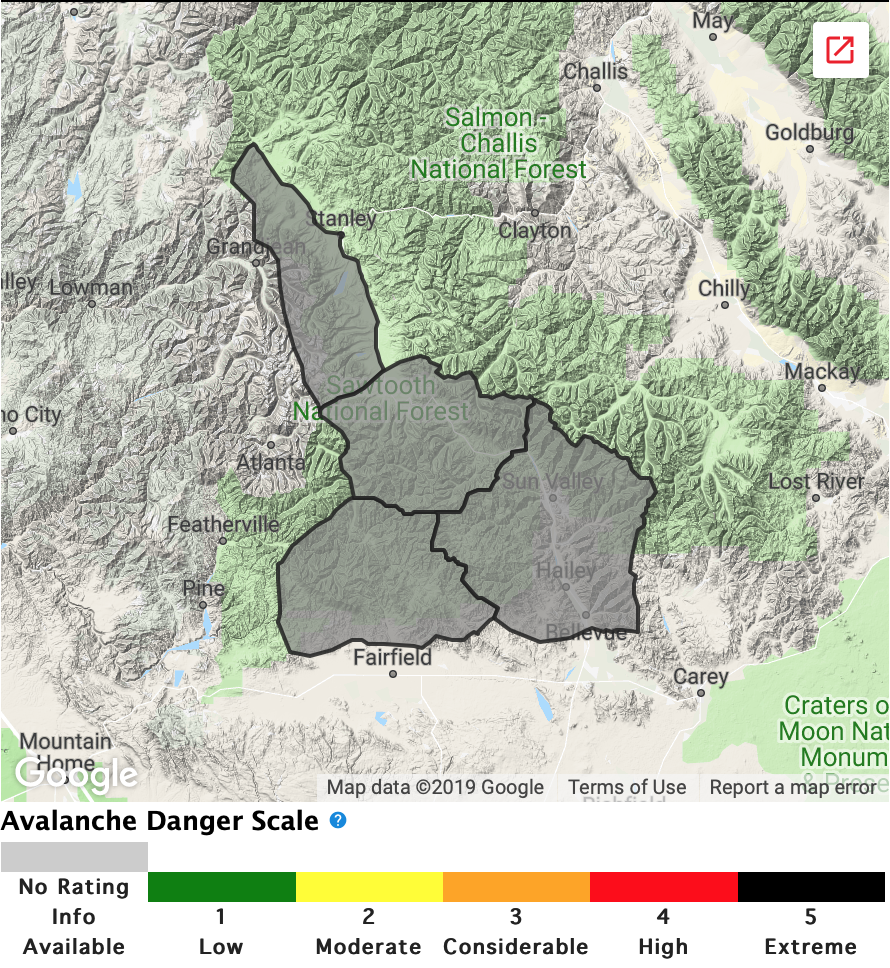 Enjoy the Scenery
Snowshoeing can be as intense or as relaxing as you chose to make it. It's the perfect activity for families, groups of friends, work outings, or to do by yourself. Be sure to take a moment and enjoy your surroundings, listening to the peace of the snow covered mountains around you. Snap some pictures. Relish the feeling of floating on powder. We hope to see you out there soon.