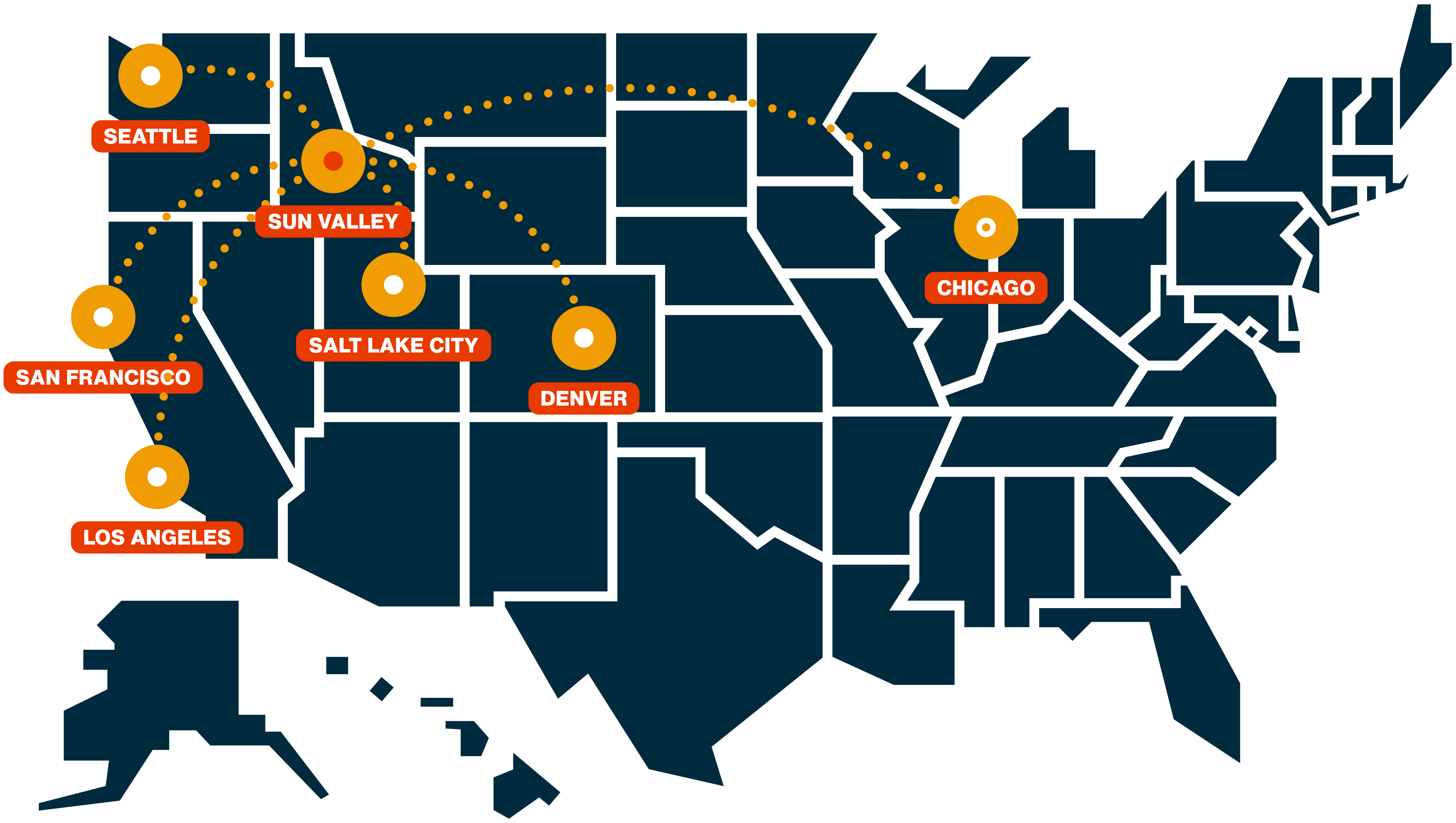 Getting To Sun Valley
Discover current flights and transportation into and around the  area to help you plan your travel to Sun Valley, Idaho. We may seem like a remote vacation destination but getting here is easier than you might think. Yes, we do have an airport only 12 miles from Ketchum & Sun Valley. Boise, the capital of Idaho, is the biggest airport in the state and is a mere 2.5 hour drive. Boise is typically offers the most affordable flights and routing when not flying directly in to Sun Valley. Twin Falls & Idaho Falls are also great options.
Driving is certainly a great alternative for getting to Sun Valley. The roads are typically well-maintained with relatively flat, straight stretches. Keep scrolling to dig deeper on how to get to Sun Valley, Idaho; the Original Mountain Town.
Airlines That Fly Non-Stop to Sun Valley, Idaho
Road Tripping Stories
Sun Valley, Idaho makes for an incredible basecamp to venture outward from via car. Explore the surround waterways, mountain ranges and hidden treasures erupting from every direction you turn. Below are a couple of stories to inspire your next day or overnight road trip.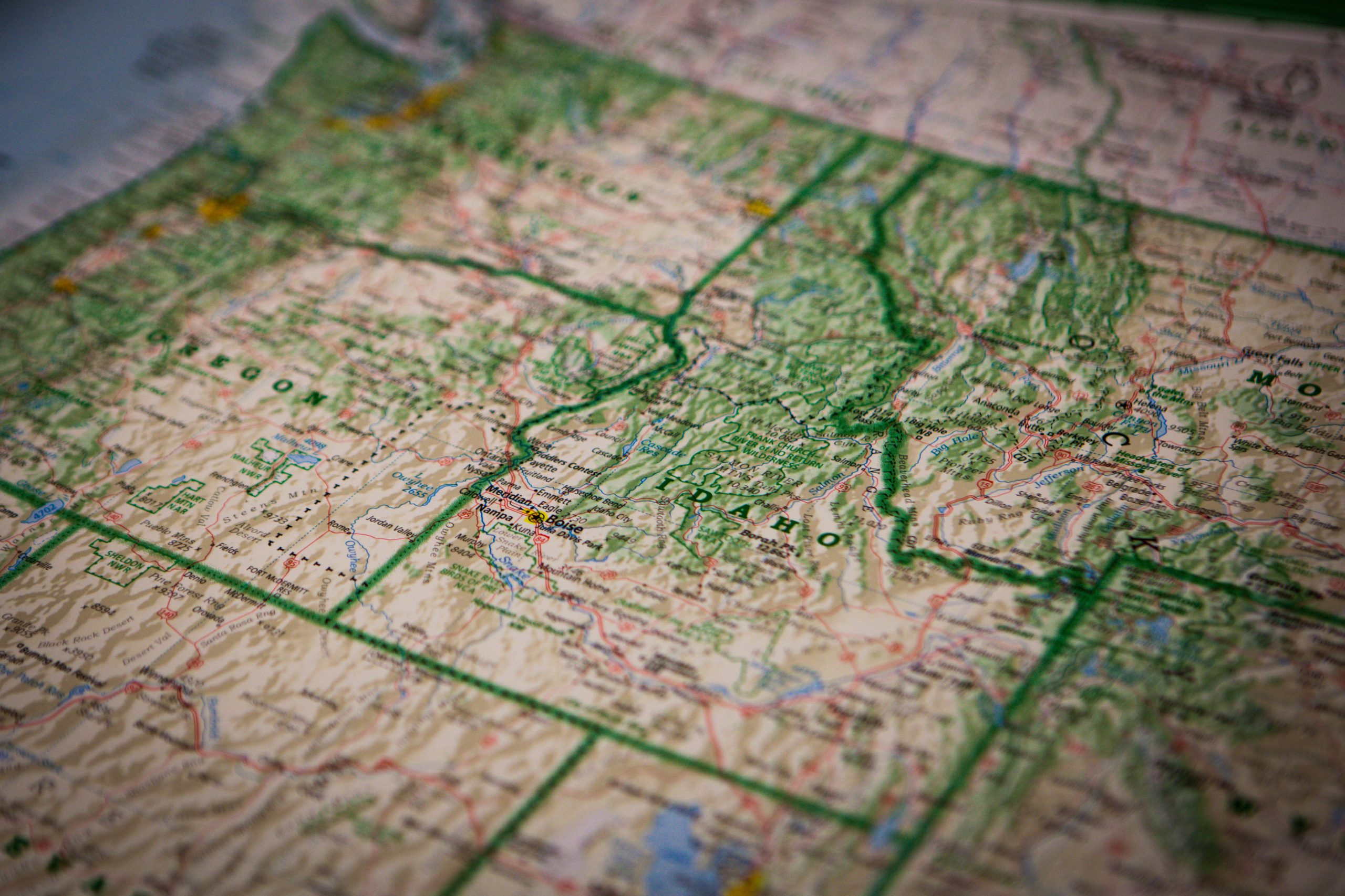 The open road is calling. Get a taste of the true beauty that Idaho has to offer with this incredibly scenic loop through the central part of the state.
Central Idaho Road Trip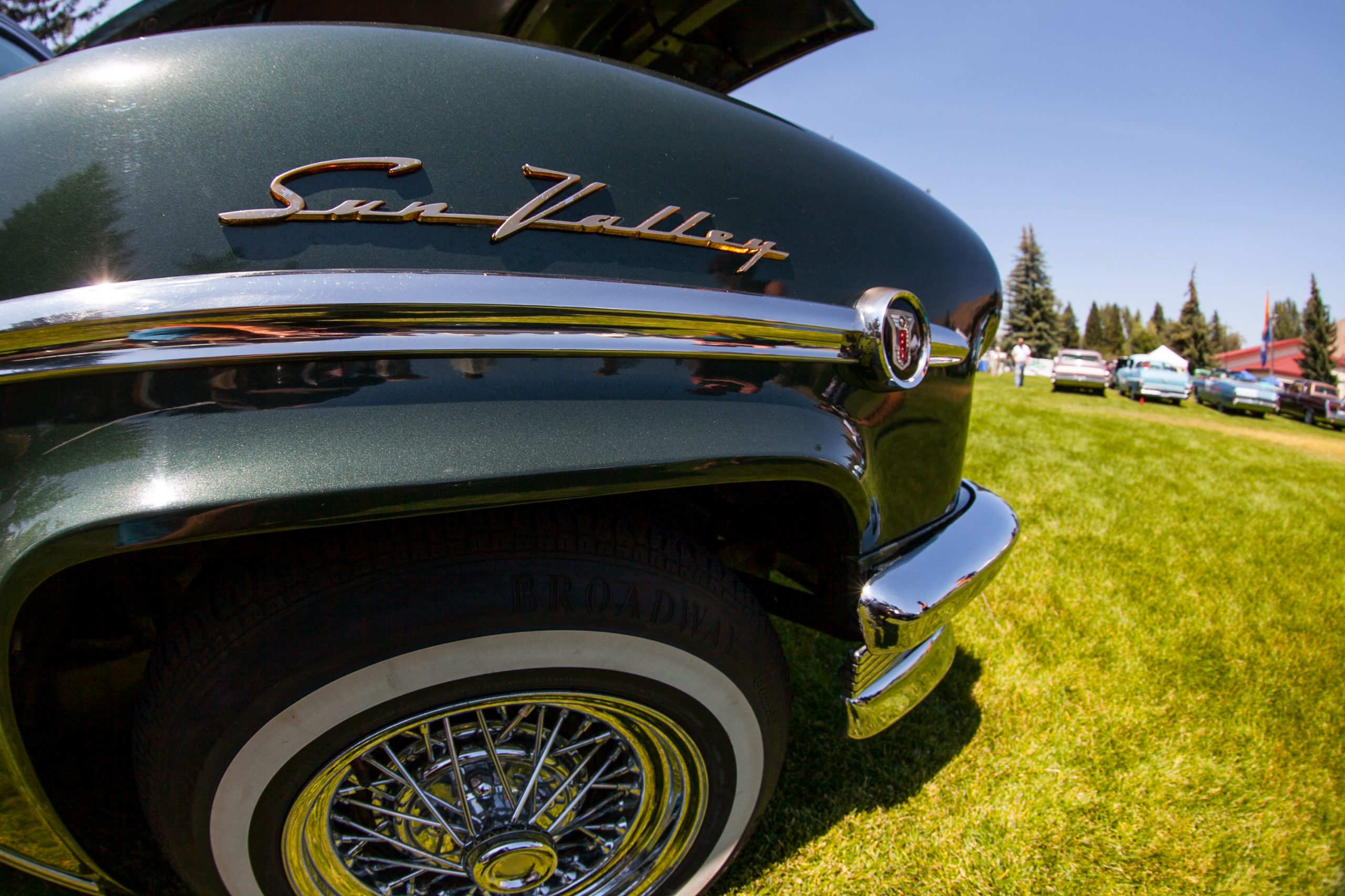 Hit the road with these top summer day trips with our five favorite drive-to destinations from Sun Valley.
Top 5 Day Trips Out of Sun Valley
Getting Around Sun Valley
When you visit Sun Valley, it's a breeze to get around. No need to rent a car; just hop on one of the FREE* and easy Mountain Rides buses that will get you where you need to go around Ketchum, Sun Valley and Hailey. With multiple "Around Town" routes in the Summer and the Winter, it's easy to get to your destination.
We highly recommend the Transloc App to get all your necessary bus ride information.
In addition to the bus services, there are a number of rental car options. Taxis, Uber and Lyft rides are a little harder to come by but still an option. For all of the details on navigating the Wood River Valley, click the link below.
Private & Chartered Flights
Atlantic Aviation SUN provides a variety of services including refueling and all aircraft ground services along with crew and rental cars, lodging reservations, a public notary, 24-hour surveillance and security, and on-site aircraft maintenance.
Air Sun Valley
With home bases in San Francisco, California and Sun Valley, Idaho, their pilots are experts in the unique mission profiles for the Rockies and the Western United States. Air Sun Valley flies the Pilatus PC-12 exclusively, so each time you book, you know exactly what to expect. Whether you're traveling for business or family adventure, we will get you to your destination quickly, safely and cost effectively in the comfort of the luxurious Pilatus PC-12.
Jackson Jet Center
Jackson Jet Center is a premiere fixed base operator (FBO) with a state-of-the-art facility located in Boise, Idaho that flies across the country. Their line up includes four twin engine aircraft including jet, light jet, turboprop and a single engine Pilatus.
Aero
Aero offers twice-weekly direct flights between private terminals in Sun Valley and LA through the end of Summer 2021, with plans to offer service every year during the Winter and Summer seasons (based on demand). It's a seamless experience from booking to touchdown.
Travel Tips: Weather Diversions
There's no denying that weather can be a factor when flying in to the Sun Valley airport in the winter. While we rejoice at these opportunities for snow on the ski hills, it can delay your Sun Valley travel plans.
Given the success of the recently implemented next generation instrument approach into Friedman Memorial Airport, inter diversion busing program will no longer be used for the Delta Air Lines, United Airlines and Alaska Airlines flights at SUN. The new approach has saved 180 flights since implementation.
If a carrier cannot complete a flight to SUN due to bad weather, the carrier will delay the departure of the flight or, if an aircraft is already in flight, divert to a nearby airport and wait until conditions improve, or the flight may be cancelled. In certain cases, carriers will add extra flights to re-accommodate passengers when conditions improve.
Sun Valley Weather Diversion Hotlines:
Sun Valley Airport | 208-401-9259
United | 208-788-4887
Alaska | 208-788-1281 prompt #4
Delta | 208-788-4887
Weather Related Air Diversions In Sun Valley