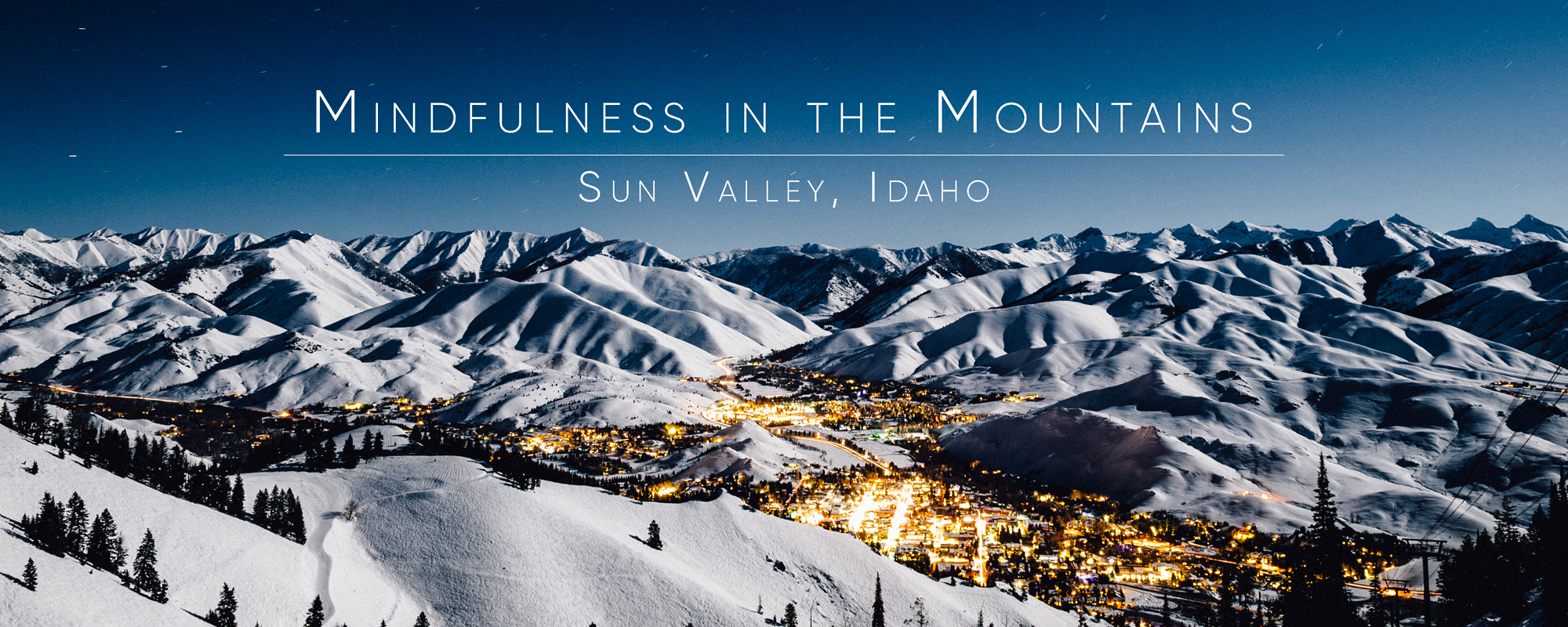 Mindfulness in the Mountains
We like to think that the fastest way to Sun Valley, Idaho is to slow down. Inhale. Exhale. Slow it down. Loosen up. Pour a cup. Meet a local. Make a friend. Pay it forward. Take a hike. Take a nap. Sleep in. Stay out. Buy a round. Respect the land. Lend a hand. Be kind. Go well.
 As we navigate this ever-evolving world, we're asking that you practice Mindfulness in the Mountains. The goal here is to help us preserve the places and spirit found here in the Sun Valley, Idaho area.
 Mindfulness in the Mountains envelopes several touch-points that include health & safety awareness, recreating responsibly, friendliness & stewardship as well as developing an understanding of our mountain town culture.
-Stay Sunny
There is a delicate balance to the small mountain community surrounding Sun Valley and it is up to us to decide how to maintain that equilibrium. We thank you in advance for doing your part!
Stay Sunny
The spirit of Sun Valley is calling you Stay Sunny. We are asking you to help us preserve what we love, to help each other better understand how things are done here in the Valley.  We're not here to humiliate or belittle. That's not who we are. Instead, we're here use humor and charm to build awareness. It's a reminder folks that if you're kind and play by the rules, we'll welcome you into the family. And if you don't, you'll likely be on the next horse out of town. Really, it's your choice. We hope you make the right one
Sun Valley is a place rooted in smiling faces and welcoming spirits. We strive to treat everyone kindly and be understanding of their circumstances. If you are here for a visit, know that we will do everything we can to care for you while you are here and hope that, in turn, you'll care for this place by doing what's right to keep yourself and others healthy.
Our outdoor spaces provide us with opportunities to roam, adventure, learn, and rejuvenate. But the infrastructure that provides access to many of these places may be tested. Be cognizant of the high usage areas, stay patient, and remember to share.  If you're in the know, go to the less frequented spots.

Knowledge is power and being informed can bring about the best possible experience. While we may have common-sense ideas of how things should be done, they may not always translate to the accepted way of doing things. Take a minute to learn about simple unknowns ranging from trail etiquette to proper disposal of your dog's business. When in doubt, don't hesitate to ask a stranger, ask a friend or find a guide to show you the way. We're all here to be a resource of information to keep those faces smiling.

Be Trail Kind: No matter our differences in backgrounds or how we choose to enjoy the great outdoors, trails create common ground that connects us. Access to trails is a privilege we acknowledge and can only safeguard through our actions toward one another. Treating each other with kindness in how we share the trails and interact with each other is more important than it has ever been. Everyone deserves to pursue happiness in nature. Let's rise together to ensure a positive trail experience for all.
Rise to the occasion and commit to patience, kindness, understanding, and knowledge as we continue to adapt to this new way of living mindfully in the mountains. Stay Sunny.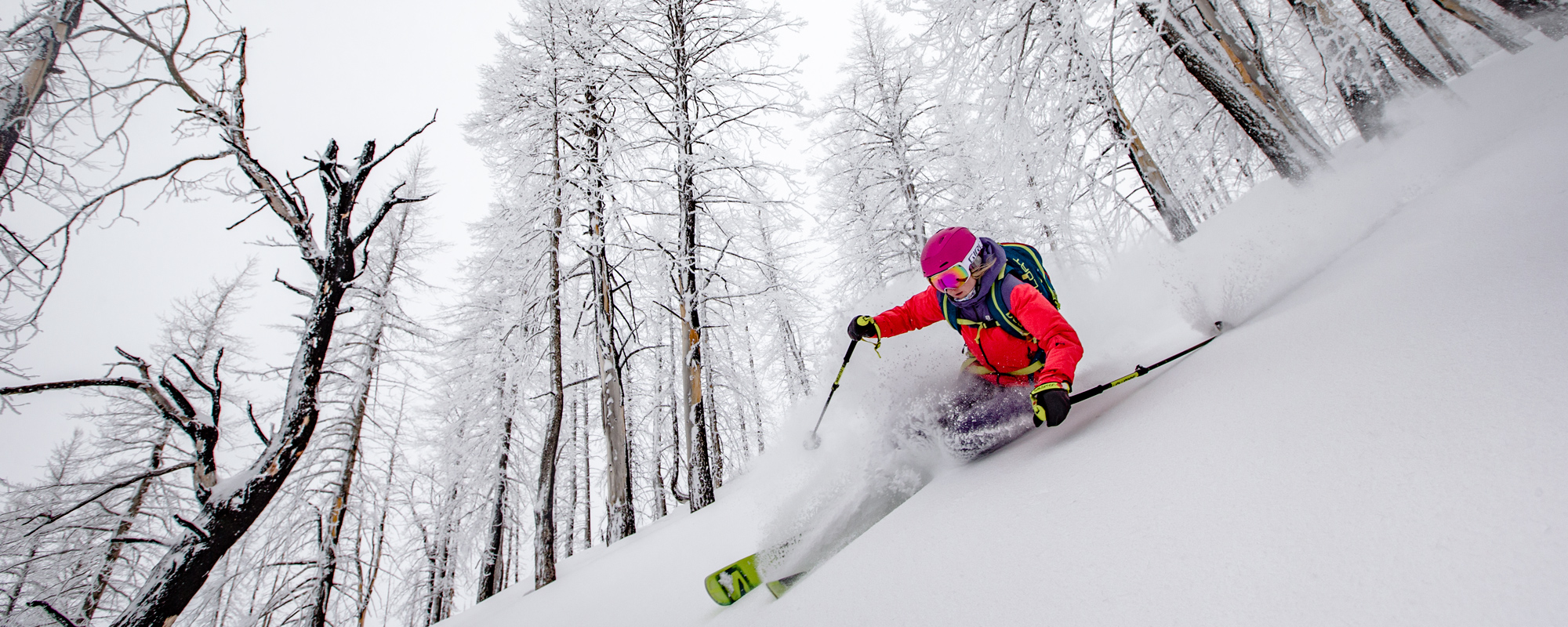 Recreate Responsibly
Now is a great time to explore the great outdoors that the Sun Valley area has to offer. Turn social distancing into an opportunity to roam free and explore the mountain playground that we are so fortunate to have surrounding us. As we venture out to recreate, we kindly ask that you inform yourself on the proper information for recreating responsibly. This includes but is not limited to knowing proper trail etiquette, knowing where you can and can't go, how to clean-up after yourself (this includes when nature calls), knowing what you need in order to be prepared out in the elements, and knowing how to stay safe out there. Below are a few resources to help you #RecreateResponsibly.

Tips for Getting Out There
Know before you go. Check the

 

weather,

 

avalanche, and

 

road reports before venturing out.
Know where you can and can't go based on land usage and activity base.
Be prepared to be self-sufficient. Make sure you have the proper clothing, food, water, supplies for getting out of a snowy situation and beyond.
Follow all local guidance regarding outdoor recreation, including guidance from local health agencies, state government and federal organizations.
Wear a mask when you cannot reasonably socially distance.
Leave no trace. Take your trash and everything else you brought with you back out with you.
Build an inclusive outdoor environment that welcomes and educates all identities and abilities.
#TagResponsibly - to avoid overcrowding and potentially pointing underprepared people to areas that are out of their ability levels to reach, we ask that you avoid specific geotagging of recreation areas.
Know Before You Go - Avalanche Awareness
Informational Videos
B.A.S.I.C.S. of Avalanche Safety
Winter Emergency Travel Kit
Informational Recreation Resources
Guide to Hiking in Sun Valley
Guide to Nordic Skiing in Sun Valley
Guide to Backcountry Skiing in Sun Valley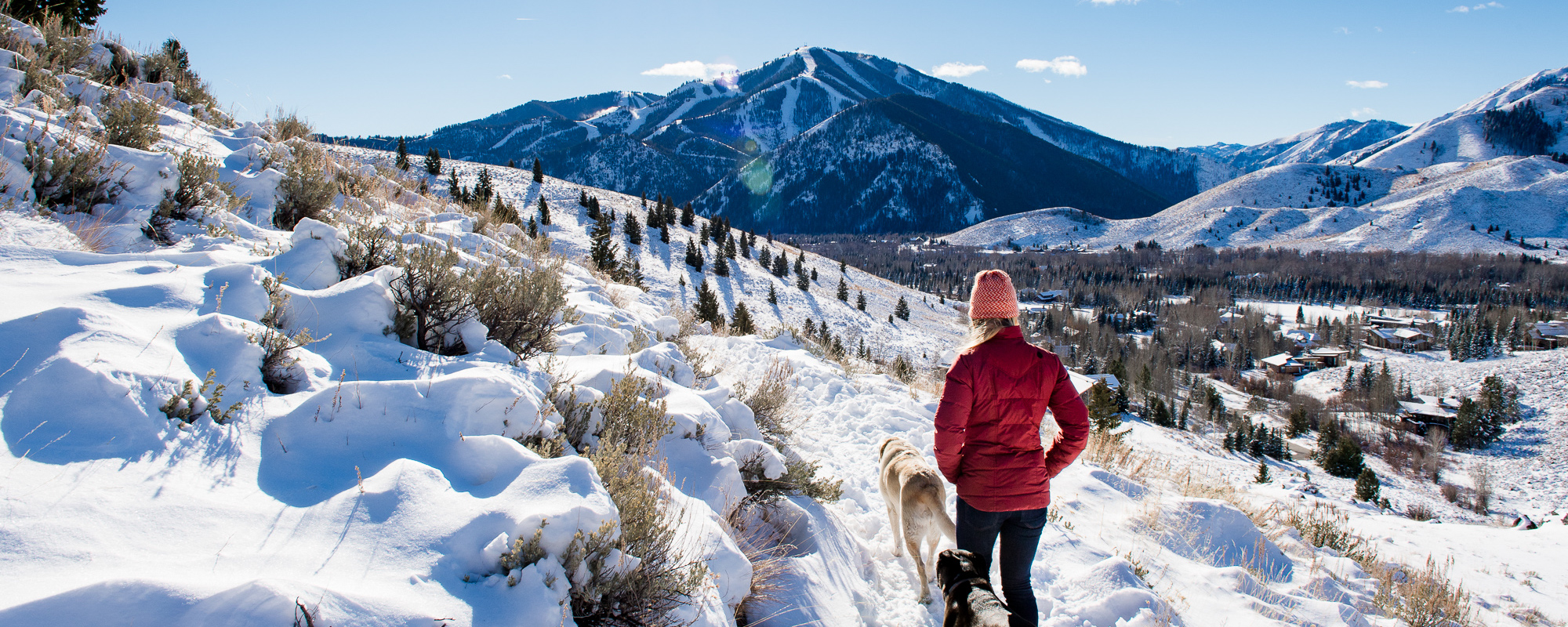 Stay up to date with the latest information from the local authorities.