Arts & Culture
Sun Valley is one of America's top small towns for art. With more than a dozen galleries, several live theater companies, the lauded Writers' Conference, the Sun Valley Film Festival, free summer symphony concerts in the Sun Valley Pavilion, and one of the West's premier nonprofit arts organizations, the Sun Valley Museum of Art, Sun Valley packs an enormous cultural punch for its size.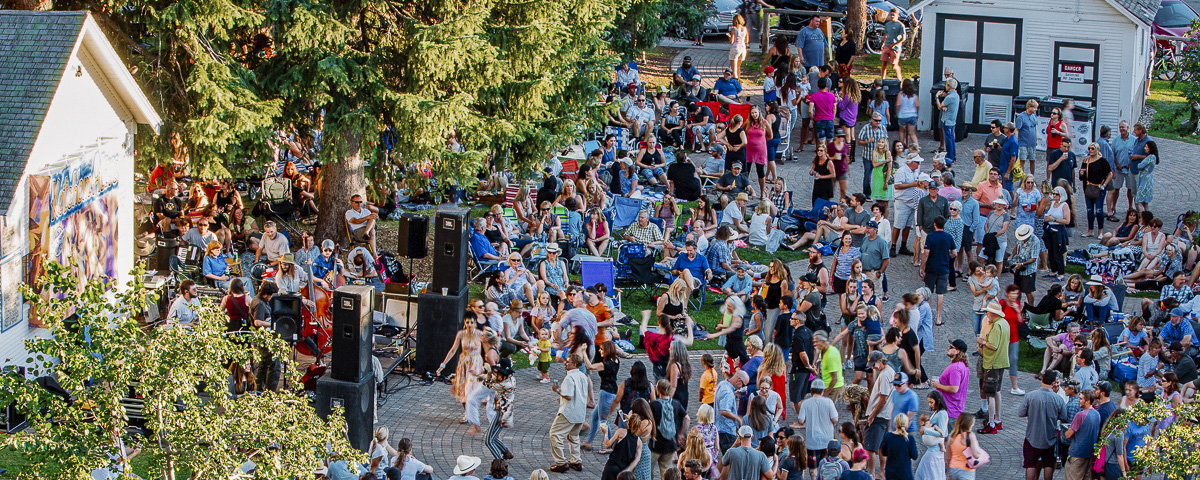 Art Galleries & Museums
Sun Valley, America's first destination ski resort, is the place where legends and lore collide. But don't think being rich in history means it's a wasteland of dust, rust and relics. One glimpse at the thriving art scene, with galleries and exhibitions that can (and do) hold their own against their contemporaries in Manhattan, Berlin, London or Los Angeles, will assure you that Sun Valley's arts and culture scene is alive and very much of-the-now.
Performing Arts
Experience a wide variety of theater, ranging from mini ballerinas performing the Nutcracker to full-fledged stage productions of 'Our Town' and the 'Glass Menagerie'.
Sun Valley Performing Art Scene
---
Movies & Film
Just because you are in the wild Gothic mountains of Idaho don't think that you will miss out on the latest release or the most talked about indie film. With a history of all-time classic movies having been shot here ("How To Marry A Millionaire" starring Marilyn Monroe, Betty Grable, and Lauren Bacall, for one), an Idaho film-making revival underway, and a host of stars-in-occasional-residence (Clint Eastwood, Scott Glenn and Arnold Schwarzeneggerall reside in Sun Valley part time), cinema lovers are actually in their element here.
Movie & Film Opportunities in Sun Valley
---
Music
Tune in to Sun Valley's acoustic scene for a chance to experience an unforgettable outdoor performance at the Sun Valley Pavilion. Delight in a new discovery or catch a concert with a big name musician all while enjoying the intimacy of Sun Valley's setting.
Lectures
Brain candy and wise words from the likes of Sir Salman Rushdie, David Sedaris, Gloria Steinem, Garrison Keillor, and E.O. Wilson are up for grabs with year-round lectures, readings and the highly rated Sun Valley Writers' Conference.
Featured Lecture Venues
---
To enrich our community through transformative arts and educational experiences.
Read More
Bringing information, ideas, and individuals together to enhance the cultural life of the community.
Read More
Upcoming Events
[ai1ec view="posterboard" tag_name ="featured" display_filters="false" events_limit="4"]