Hiking in Sun Valley
"The higher you get, the higher you get."
These famous words are painted on the roof of the beloved Pioneer Cabin hike. They're a refreshing reminder of the euphoric experiences that Idaho hiking trails can induce. In Sun Valley and the surrounding areas, there is an endless variety of hikes from backdoor jaunts to multi-day backpacking treks.
The Wood River Valley is fenced in by the Smoky, Boulder and Pioneer Mountains and within an hour drive lies the Sawtooth, White Cloud and Lost River mountain ranges, each boasting their own unique hiking experiences. Views will have you channeling your inner Ansel Adams, with wildlife sightings virtually guaranteed.
Be Trail Kind
No matter our differences in backgrounds or how we choose to enjoy the great outdoors, trails create common ground that connects us. Access to trails is a privilege we acknowledge and can only safeguard through our actions toward one another. Treating each other with kindness in how we share the trails and interact with each other is more important than it has ever been. Everyone deserves to pursue happiness in nature. Let's rise together to ensure a positive trail experience for all.
Maximize Your Hiking Experience
With more and more visitors venturing to the outdoors to take advantage of the trails, they may feel busier than normal. With this in mind, we recommend that you look into some of the great guided services in town and practice Mindfulness in the Mountains to get the most out of your time on the trails.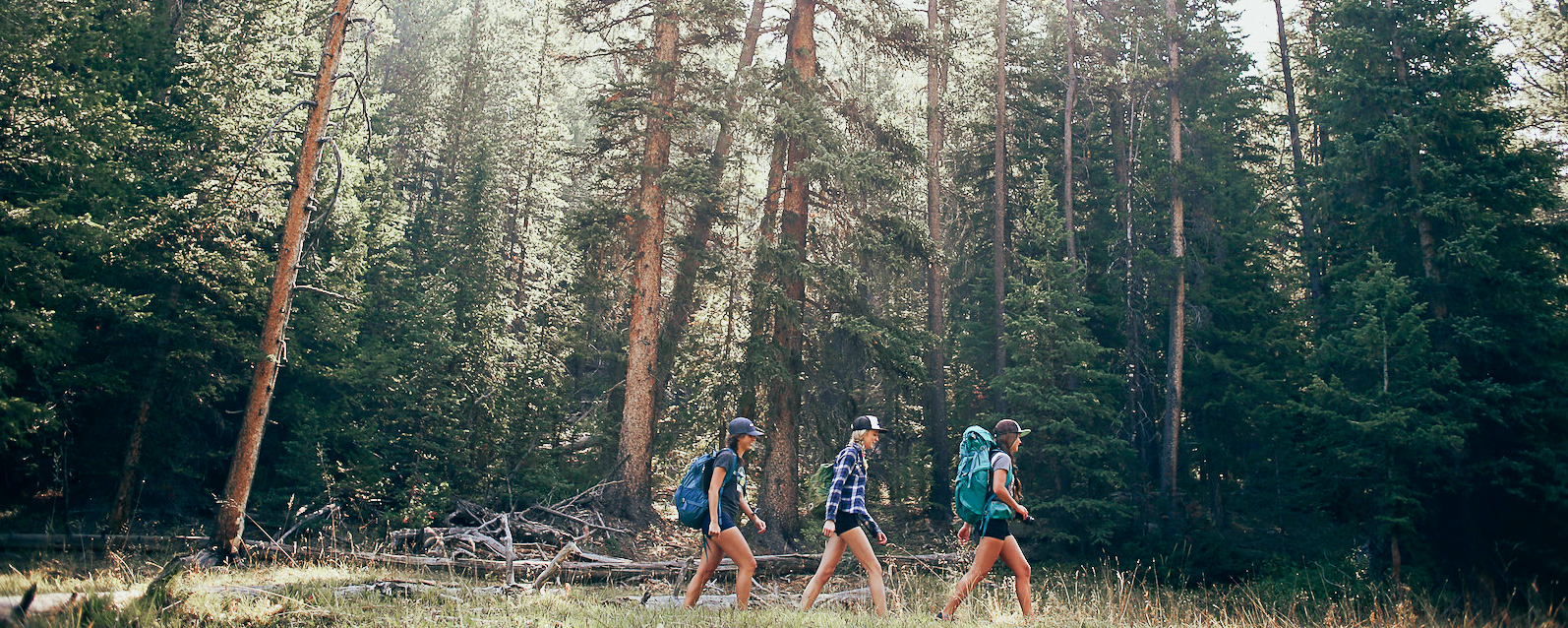 Galena Lodge Trails
Galena Lodge is surrounded by a 47-mile non-motorized single track trail network that was created through a partnership between BCRD, Galena Lodge and the Sawtooth NRA. The trails are suited for all users incluing beginner, intermediate and advanced hikers, runners, equestrians and mountain bikers.
Sawtooth National Recreation Area
Located at the northernmost end of the Sawtooth National Forest, SNRA comprises one of the largest and most magnificent National Recreation Areas in the United States. Four mountain ranges: the Sawtooths, Boulders, White Clouds, and Smokies provide scenic landscapes in every direction, with more than 50 major peaks over 10,000 feet, 300 lakes, and 250 miles of trails. There are more than 1,000 high mountain lakes here, as well as the headwaters of four of Idaho's major rivers: the Salmon, South Fork of the Payette, the Boise, and the Big Wood.
Hiking Etiquette
The Sun Valley area is fortunate to have an incredible array of mixed use trails. Using proper trail etiquette ensures an enjoyable experience for all.  Please abide by the following rules while out on the trails.
Walk or run single file, rather than abreast of each other. Walking or running side by side kills trailside vegetation and turns our trails into double tracks.
If you come across muddy trails, please turn around and head back the way you came. Staying off of muddy trails will keep them from further and permanent damage. In the spring season, early mornings can be better when the ground is still frozen.
When yielding, step toward the side, stop, and wait for the other user to pass. Continuing to run off-trail leads to trail braiding and widening.
When other users yield to you, stay on the trail. Don't walk or run off-trail to get around them.
If you encounter horses, sheep or cattle on a road or trail, make them aware of your presence and move slowly by without startling them.
If you use ear phones, please turn the volume low enough so that you can hear other trail users.
Group Run Etiquette - hike or run in groups no larger than 10 or 12. If you have a large number in your group, please consider splitting your group and either leaving at different times or using different trails.
Leave no trace. Consider other options when the trail is wet and muddy. Respect trail and road closures.
Abide by trail leash regulations. They will fluctuate from trail to trail.
Sun Valley Area Hiking Trails