Mountain Biking
Known for flowy, laomy buff singletrack complemented with more rowdy, advanced terrain in the sub-alpine and alpine, riders can turn it up for weeks on end without ever repeating the same ride. In a place where every ride takes you somewhere magical, it's as though you've arrived in mountain bike nirvana. As of summer 2014, Sun Valley Resort added lift-accessed mountain biking on Bald Mountain. With 3,400 feet of vertical drop to the valley floor, the European-style ski mountain lends itself quite well to a hair-on-fire big mountain experience on two wheels.
Be Trail Kind
No matter our differences in backgrounds or how we choose to enjoy the great outdoors, trails create common ground that connects us. Access to trails is a privilege we acknowledge and can only safeguard through our actions toward one another. Treating each other with kindness in how we share the trails and interact with each other is more important than it has ever been. Everyone deserves to pursue happiness in nature. Let's rise together to ensure a positive trail experience for all.
Guided Experiences
The best way to get the most out of your time in Sun Valley is to link up with one of the many great  guiding services in town. Guides not only know all the best trails but also how to avoid crowds and adapt a trip to the best of your abilities.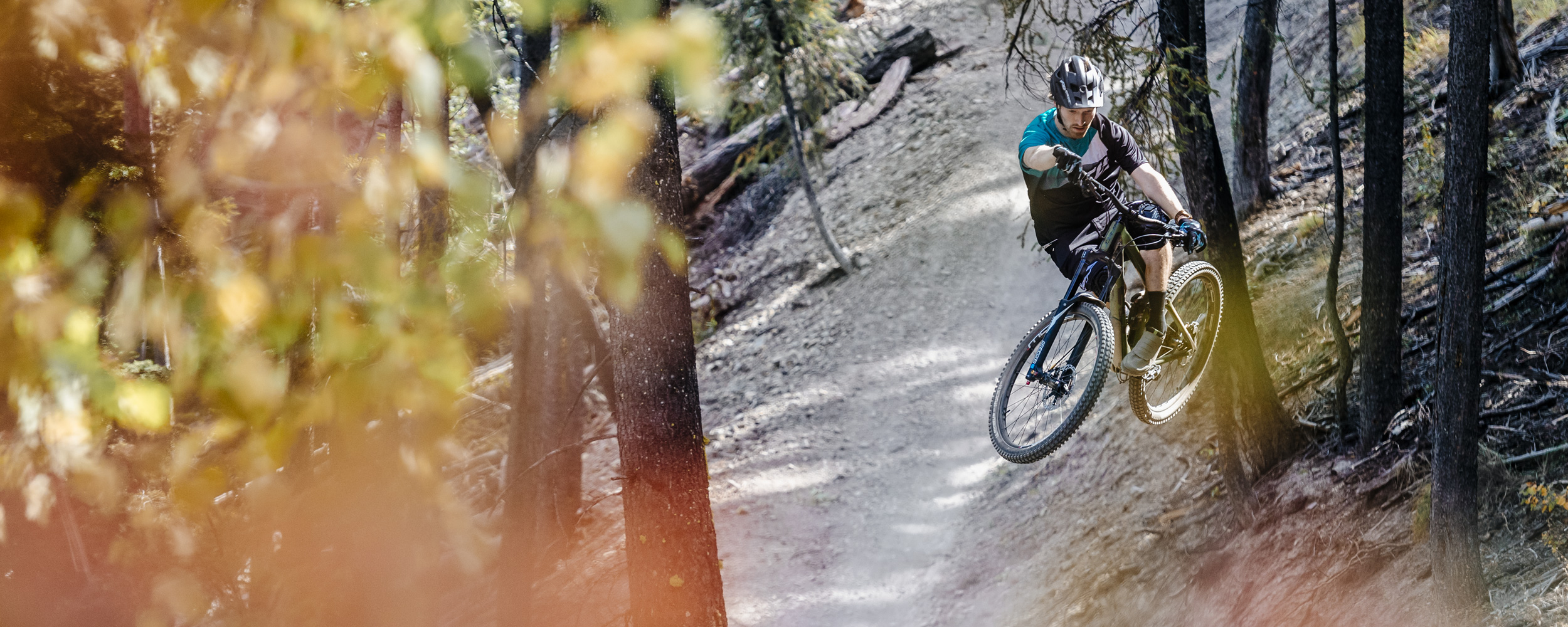 Lift Access
Summer 2023:
Bald Mountain is open the July 1st - mid-September from 9am-4pm for lift-assisted mountain biking and hiking.
There will be ongoing construction for two new lifts no the Warm Springs side of the mountain. Please obey all closures.
The 2023  Bald Mountain Summer Trail map can be downloaded HERE
Check Bald Mountain Trails update HERE
Check Summer 2023 Lift Tickets & Season passes HERE
The Roundhouse Restaurant will be open seven days a week this summer for lunch service and reservations are required, call (208) 622-2800.
The Mountain Patrol will be monitoring the trails and are available to provide assistance. They can be reached at 208-622-6262.
Hailey and Ketchum both offer bike parks with closed loop pump tracks suitable for everyone from kids on Stryder bikes to adults looking for a bit of air time and a lot of flow. Ketchum's is adjacent to Hemingway Elementary School.
The BCRD Quigley Trails Park is located at the end of Fox Acres Road; on the south side of the mouth of Quigley Canyon. Quigley Trail Park features a pump track, jump lines, flow lines, and a skills area. Fore more information visit: https://www.bcrd.org/quigley-trails.php
E-Biking in Sun Valley
E-bikes have created incredible opportunities for a wide range of users to get out on two wheels. From cruising the local bike paths to exploring the single track, these machines can take on a wide array of terrain.
We're fortunate to have some 200 miles of e-bike friendly trails to enjoy here in the Sun Valley, Idaho area.
Unfamiliar with e-bikes? An e-bike is any form of bicycle that has an electronic motor that allows for pedal assist, throttle, or any form of motorized assistance to the rider.
Where Can You E-Bike in Sun Valley?
There places you can and can't ride e-bikes in the Sun Valley area. The Wood River Trails Coalition does a great job of laying out all the information you might need to know where you can and can't go.
E-Mtbs are only allowed on designated trails. They are considered their own user group and follow similar motor vehicle guidelines. They are allowed on ebike and motor vehicle labeled trails or where otherwise designated by the overseeing land management entity. You can hover over trail names on the BCRD Summer Trail Link to see whether a trail is e-mtb friendly or not. 
 It is the responsibility of the land management agency to provide signs with route numbers on all trails. It is up to YOU, the user, to know what trails are motorized or not.
Complete Guide to E-Mountain Biking
List of Ebike-Friendly Trails
More E-Mtb Information
Mountain Biking Trail Etiquette
Stick to Open Trails | Abide all trail rules, regulations, and closures and only ride open trails. Don't trespass over private property or federal and state protected lands.
Share the Trail & Yield | Be a courteous rider and yield appropriately to others. Bikers should yield to hikers, horses & uphill moving dirt bikers. Yield with one foot on the ground and two wheels on the trail. When yielding for horses, step to the downhill side of the trail. Downhill bikers yield to uphill riders. In many cases, hikers will yield to uphill bikers.
Leave No Trace | Stay off of muddy trails don't cut corners, or skid your turns to help us maintain the integrity of the trails. We also ask that you pick-up any wrappers and trash that you might accumulate along the way.
Stay in Control | Keep your riding in control and be sure that you can safely stop for others.
View this post on Instagram
Road Cycling & Gravel Grinding
Although Sun Valley is known as a grip-it-and-rip-it sort of knobby tire town, the road cycling isn't too shabby either. With over 30 miles of perfectly paved bike paths, Highway 75 linking town to the high mountain valley north to Galena and even into the Stanley Basin, miles of meditative road miles lie ahead.
If you're on the Wood River Trail, we ask that you are respectful and follow these guidelines:
Please be respectful of other users, regardless of their mode, speed or skill level.
Don't block the trail, keep right, except to pass.
Slower traffic has the right-of-way.
Bikers - yield to vehicular traffic when crossing trails and roads, anticipate vehicles on curves and intersections, yield to pedestrians and equestrians.
Don't spook the horses! Slow down and speak to them when passing.
Give advance notice before passing, use voice or bell.
Helmets save lives! Please wear one.
Control your dog, keep them in voice control or on a leash and clean up after them. There are poop bags in various places along the WRT
Trash - pack it in, pack it out! Keep the trails clean. There are trash cans in various places along the WRT.
Control your speed, know your limit - ride within it!
If you've caught the gravel road craze, even better, as the region is littered nearly limitless country roads connecting the mountains to the north and farm country to the south. Check out the link below for a map full of gravel rides in the area.
Sun Valley Gravel Rides