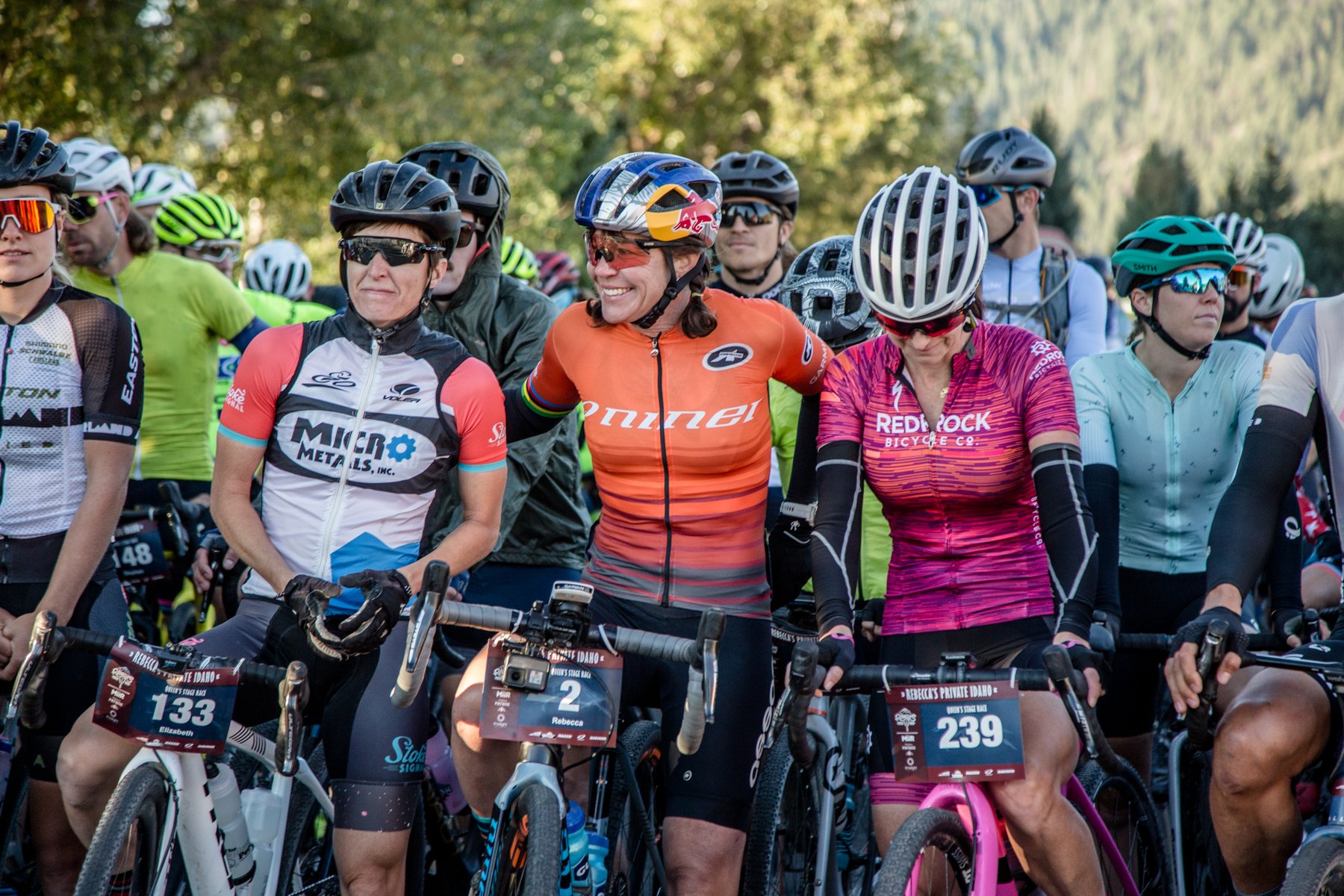 REBECCA'S PRIVATE IDAHO IS A FOUR-DAY, ALL-INCLUSIVE GRAVEL EXPERIENCE.
Rebecca's Private Idaho (RPI) offers up to four days of racing and riding over nearly 200 miles of pristine gravel right in the center of Idaho's heartland. Choose from one of our one-day gravel races or our coveted four-day Queen's Stage Race for experienced and elite racers. One of America's longest-running, mass-participation gravel races, RPI supports the charitable efforts of the Be Good™ Foundation.
2024 RPI Registration is open! Visit rebeccasprivateidaho.com/register.
The Main Event:
Rebecca's Private Idaho is one of America's most beautiful and epic gravel races. In the 11 years since Rebecca Rusch first launched RPI, it has become a bucket-list event for professional and amateur riders, alike. Rated a Top Five Gravel Event by Global Cycling Network and one of the 25 Best Bike Rides in the World by Outside Magazine, RPI has been staged every Labor Day weekend since 2013 in Rebecca's hometown and surrounding backcountry of Ketchum, Idaho.
Visit the main stage routes on GAIA GPS!
Registration for Rebecca's Private Idaho 2023 is open, so register now to secure your spot!
See the full event schedule HERE
More information at www.rebeccasprivateidaho.com