With the recent addition of Sun Valley to the Mountain Collective pass, skiers and snowboarders across North America have been pulling the trigger and venturing out to explore a place they've heard whispers of. Mat Rick, currently living in New York City, was one such snowboarder. He knew the Sun Valley name but lacked the full story. We invited Mat to provide a little show and tell on his recent Mountain Collective experience with an adventure out to Sun Valley, Idaho.
Destination Sun Valley
I decided to pick up the Mountain Collective pass this year and try out a few new resorts I've never been to. At the top of my list? Sun Valley, Idaho. The snow is killer this year and I'd also been dying to see the town where Hemingway made his home at the end of his days.
The Town
Ketchum is the perfect size. I scored a hotel in town, which made walking everywhere easy. On my first morning after a late flight, I opted for The Kneadery for some of the best breakfast around. After some crazy sriracha eggs benedict, hash browns, one of their famous blueberry muffins and many cups of coffee, I was ready to take on the world, or maybe a nap. After a little more exploring, I hit up the the Board Bin and got a great board setup and was ready for the mountain.
The Mountain(s)!
I scored with the weather on my two days at Sun Valley Resort. The first day was a perfect bluebird day, and I actually had to open up all my vents to cool down. Not only that, but the snow was soft, no ice to be found, and literally every single run was wide open and killer. No worry about crowds on a mountain this big.
On day two I woke up to a few inches of fresh with more coming all day. I spent the morning over at Dollar mountain, checking out the terrain parks and half pipes. The snow was calling me back to Bald mountain in the afternoon, so I hopped a quick shuttle (they're all free!) and was heading up the gondola in no time at all. A bunch of afternoon tree runs later and I was seriously in need of some après.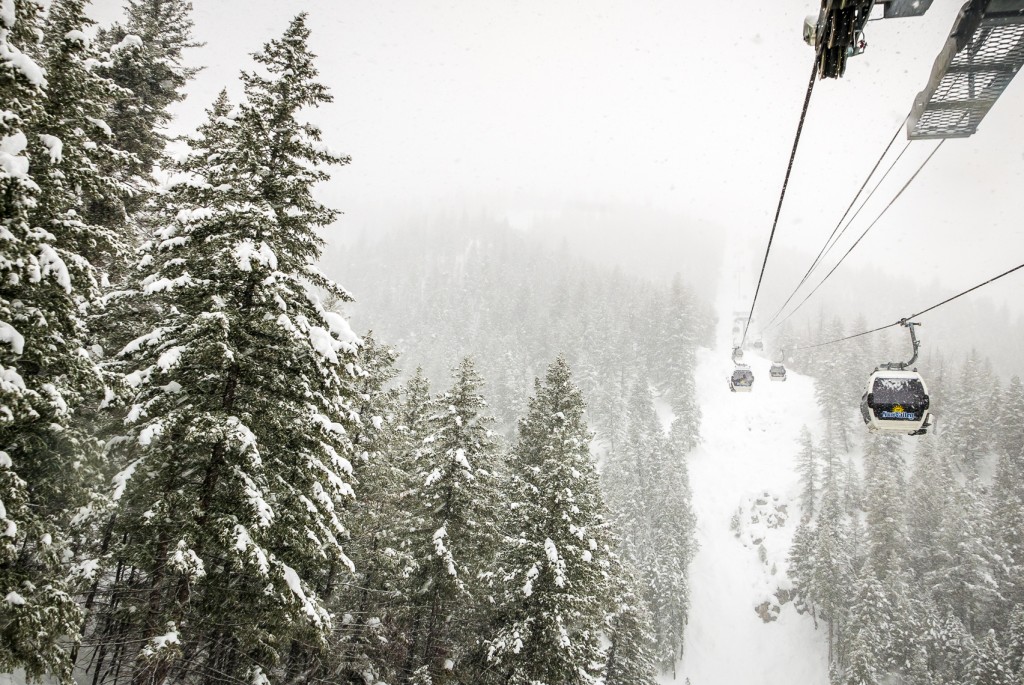 The Après
There are no shortage of options in Sun Valley for kicking back and having a few drinks. I started at the River Run Lodge where there's usually a good crowd and local band rocking out. I also became a fan of Lefty's, not only for their great selection of beers and awesome mug setup but it was also right across the road from my hotel – bonus for that quick nap.
Once fed, rested and ready to head out for the night, I made my way to the main street in town to scope the scene. On more than one occasion I found myself ending the night at Whiskey Jacques where the crowd was rowdy, the music was local, and the beers were cold.
I still can't believe that was all in just three days! Seeing the town, the views, and chatting up the locals has me itching to come back to check out the summertime action as well. I'll definitely be back soon, Sun Valley!