The Sun Valley Summer Symphony now known as the Sun Valley Music Festival, is the largest privately funded symphony in the United States. For three weeks the Symphony's free classical music concerts are the center of social life in Sun Valley. Friends & families join forces, pack delectable picnic spreads and flock to the Sun Valley Pavilion for one of the area's quintessential summer experiences. Well-seasoned patrons know that there a few tricks to maximizing your symphony experience. We've tapped in to a few of those secrets and compiled an insider's guide to the Sun Valley Summer Symphony to make your experience the best it can be.
Schedule
Each year the Symphony puts together a series of diverse performances that appease a variety of listeners' preferences. From puppet additions to the classic productions, each show has it's own unique flavor. To ensure you catch a show that suits your style, be sure to check out the detailed schedule for performance descriptions, dates and times. Summer Music Festival Schedule
Getting to the Symphony
Symphony concerts take place at the Pavilion in Sun Valley, next to the Sun Valley Lodge. If coming from Ketchum, hop on Mountain Rides's Blue Route. It's a free and quick ride to the Pavilion. If driving, you have two options for parking. The first is the Pavilion Lot near the corner of Sun Valley and Dollar Roads. This dirt lot is walking distance to the Pavilion. Insider Tip: The lot is slow to empty. Make use of the less-used western exit. The second parking option is at Carol's Dollar Mountain Lodge on Dollar Road. A shuttle runs from this paved lot to the Pavilion. Both parking lots are free. Where to Sit The Pavilion's unique setup allows for two distinct Symphony experiences. Serious classical music fan? One of the Pavilion's 1,600 seats is where you want to be. Pavilion seating opens an hour before the Symphony starts. A line will form in anticipation, so get there early. Outside food and drink is not allowed in the Pavilion seats, but drinks can be purchased from two open air bars. Going to the Symphony for the social scene? The Pavilion's lawn is for you. Bring a blanket, lawn chairs, a well-behaved dog and a picnic then settle in for an evening of food and music. The stage is not visible from the lawn, but a twelve by twenty-five foot LED screen broadcasts live during the concert. To keep on good terms with your neighbors, serious listeners will want to sit up front where the lawn is quiet. If you expect your group will be a bit noisy (or if you're bringing an energetic dog), set up closer to the back.
Insider Tip: The lawn is popular so arrive early to get a good spot, or swing by to set up a blanket the afternoon before the show.
1. Parking
2. ADA Parking
3. Bike Parking
4. Pavilion Lawn
5. Pavilion
6. East Entrance
7. Main Entrance
View the Full Map of the Pavilion
What to Pack for an Evening on the Lawn
A blanket. The grass can be damp, so a water resistant blanket is best.
Low to the ground lawn chairs. If you can slide a basketball underneath, it's too tall.
A table for food and drink, which must also be low to the ground.
Sunscreen and a hat to protect from the evening sun.
A light jacket to stay warm when the sun goes down.
Plates, utensils, cups, napkins and other picnic supplies.
Insider Tip: To look like a true Symphony veteran (and to save yourself many trips to the car) tow your setup in on a small wagon or cart.
Create the Perfect Symphony Picnic
Packing a picnic to enjoy on the lawn is an art form in Sun Valley. From potato salads in plastic containers to charcuterie served on white linens, everything is welcome. Use these basics to put together the perfect picnic.
Start with a base: bread, crackers or chips
Add toppings: cut vegetables, sliced cheese and meats
Add a spread: hummus, salsa, guacamole, olive spread or pesto
Surround with fruit: grapes, strawberries, or raspberries
Make a side salad: green, pasta, or caprese
Don't forget the beverages: wine, beer, soda, or sparkling water
Set up early to enjoy food and conversation before the Symphony starts.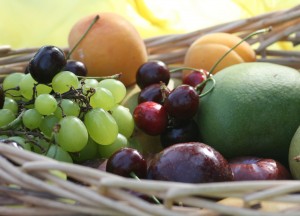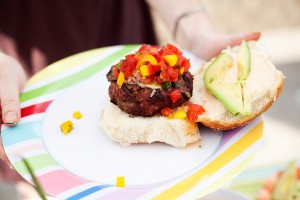 Fun for the Family
Don't miss the Family Concert's for a great experience with children. Kids are welcome at any concert, though the Symphony recommends that a full length classical concert is best suited for those aged ten and over.
Insider Tip: Check out the Kindermusik tent for a supervised hands-on music experience for your 4-8 year old. Set up at the back of the Pavilion lawn, kids engage with sound and music while parents enjoy the show. Call ahead to reserve a spot. The tent can host 20 children per concert and is free of charge.
Now get out there and enjoy!