Sun Valley Featured Events
Featured
February 1, 2024
-
February 3, 2024
Featured
February 28, 2024
-
March 3, 2024
Featured
March 6, 2024
-
March 9, 2024
The Argyros Performing Arts Center
Winter in Sun Valley, Idaho
Winter in Sun Valley, Idaho is unlike any mountain town out there. Sure, there's a myriad of traits that are similar to other destinations but it is the feeling that you get here that is hard to duplicate. The people, the pace, the essence, the culture, and the lack of FOMO are a few elements that you have to experience in Sun Valley, Idaho to truly know it's all about. We won't try to explain it, but rather invite you to experience for yourself first-hand.
In the event that you were looking for more details on what to do in Sun Valley in the winter, you'll find downhill skiing & snowboarding, backcountry skiing & snowboarding, Nordic skiing, snowshoeing, fly fishing, snowmobiling, world-class arts & culture, a robust dining scene, and a wellness-oriented community.
Inhale. Exhale. Slow it down. Loosen up. Pour a cup. Meet a local. Make a friend. Pay it forward. Take a hike. Take a nap. Sleep in. Stay out. Buy a round. Tip your server. Share a smile. Respect the land. Lend a hand. Be kind. Go well.
Sun Valley, Idaho is calling. We look forward to seeing you.
Mindfulness in the Mountains
Plan Your Sun Valley Vacation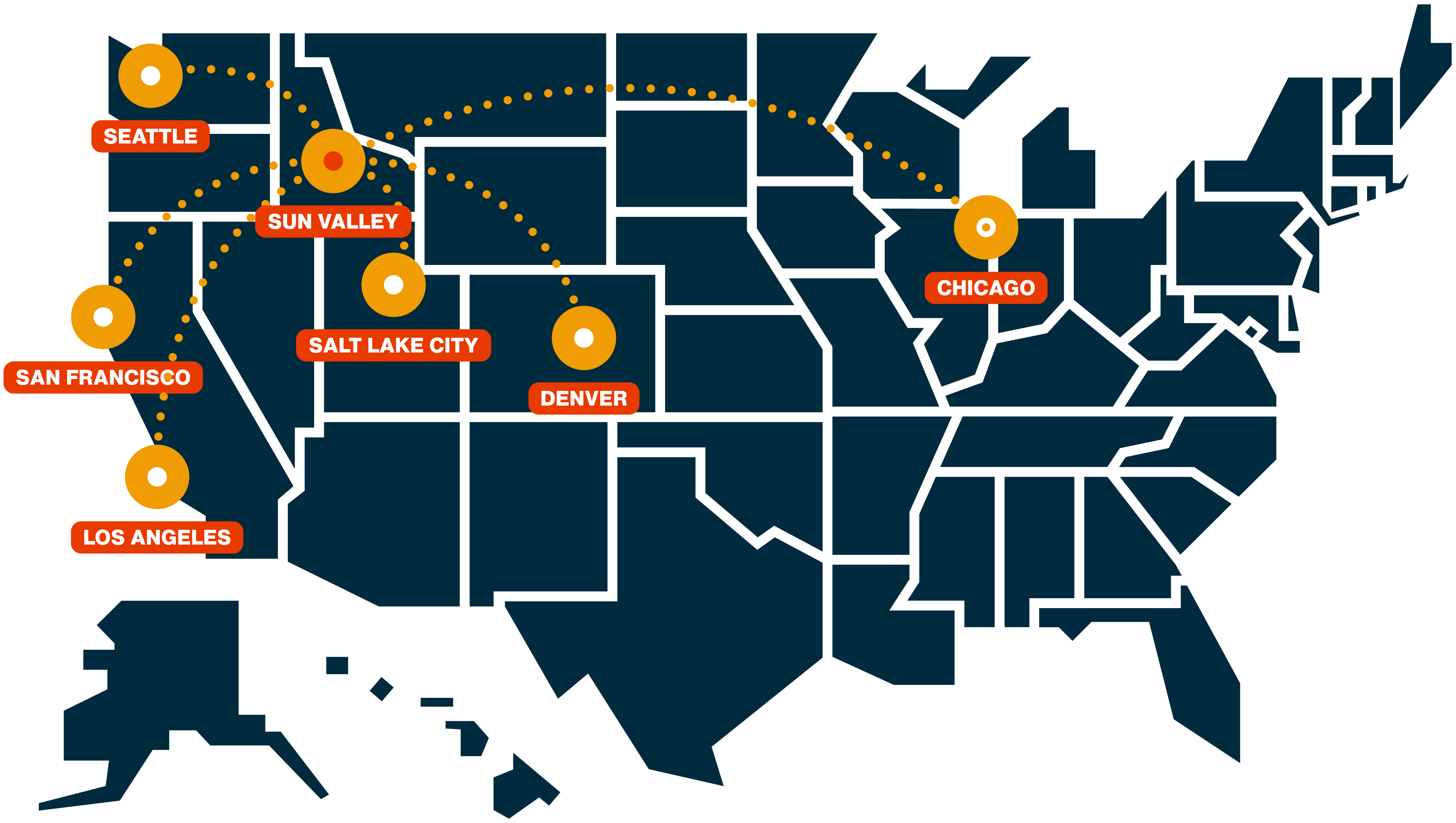 Nonstop flights from 6 major cities
Seattle – SEA | Alaska Airlines
Los Angeles – LAX | United Airlines
San Francisco – SFO | United Airlines
Salt Lake City – SLC | Delta Airlines
Denver – DEN | United Airlines
Chicago – ORD | United Airlines
Explore Flights to Sun Valley
@seeksunvalley Instagram
The official tourism information center for Sun Valley, Idaho & the greater area.
Share your #SunValley stories with us by tagging #SEEKSUNVALLEY