2023 marks the 50th year of the Annual Zions Bank Boulder Mountain Tour (BMT). This year the BMT will Honor Bob Rosso, one of the original founders of the race and a valued community member here in the Wood River Valley. This historic cross-country race is held on the historic Harriman Trail in the Sawtooth National Recreation Area, north of Ketchum. The race recognizes a wide range of individuals such as oldest to youngest participants, speed, and more! A weekend full of fun racing and exciting finishes starts Thursday February 2nd and concludes with a Community Celebration and Block Party on the 4th!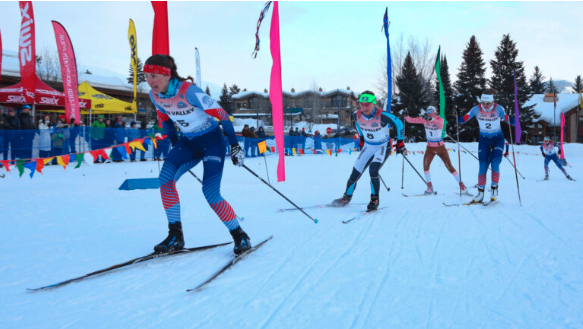 NordicTown Sprints
Kicking things off fast and furious are the NordicTown Sprints on February 2nd in the afternoon, located at the Simplot lot ( 2nd Ave & Fourth Street). Two teams will race head to head in a relay on a 400-meter oval, with the top teams in each category taking away cash prizes. These races are a great way to watch cross country skiing for the first time or cheer on some local champs. get there at 4:15 for the kick off!
BMT & Future Champions Reception
After the sprints, head over to Elephant's Perch to learn more about the Boulder Mountain Tour. there you can meet past champions and current racers. Don't forget to enter the raffle!
Boulder Mountain Tour AKA the Race!
The BMT kicks off at 10 am on the Harriman Trail! Winding along the Big Wood River and through the Sawtooth Forest, 800 racers will be challenged on the over 34-kilometer course. To catch the finish of the elite racers, head to the Sawtooth National Recreation Headquarters shortly after 11 am. The 15k Charley Course Half-Boulder race starts at 11:30 am at Baker Creek and finishes at the SNRA.
A note about parking! We encourage everyone to go and watch the races on Saturday, however, there are some restrictions. There will be no parking at Galena Lodge or the SNRA ( the start and finish) but there will be shuttles from designated parking locations in town. Make sure you give yourself enough time to get there. While you can still drive up Highway 75 during the race, you can only park at designated pull-offs and parking areas, which is the law every other day as well! For information about shuttles and parking check out this resource from BMT.
Awards Celebration and Block Party
This celebration for the BMT, its racers, and the community that supports is open to everyone! There will be food trucks, music, and a raffle. Don't miss this celebration!
Get Involved!
The BMT is full and no longer taking racers, however, you can still get involved! If you would like to participate you can join the " Our Boulder, Your Backyard" virtual race. Participants can ski a 30 or 15-kilometer course of their choosing wherever they are between January 28th and February 3rd. Register here and get racing, wherever you are!
If racing isn't your jam but you would love to help, the BMT is looking for volunteers. From helping with race bags, being a part of the Start Area Banner Crew, or helping set up the awards party, helping the race run smoothly! Sign up here and get more information about various volunteer needs.
Fueling Up
While some of the events will be offering snacks and food to purchase, but be sure you know where you are heading before and after the race on Saturday can make or break a hangry moment. Here is a quick hit list of spots for Breakfast and Lunch:
Coffee and Breakfast
Lunch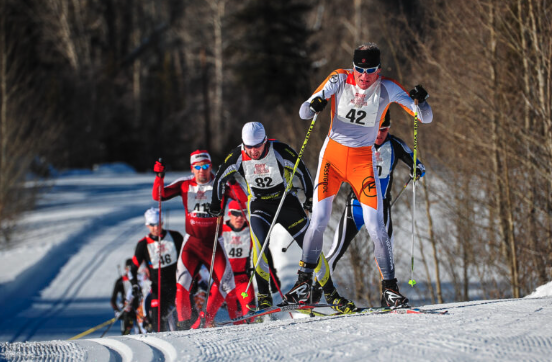 With all the excitement and celebration around cross-country skiing, be sure to get out there for yourself! In the valley, we have 200+ kilometers of groomed trails for you to experience. We hope to see you out there on the trails and celebrating the 50th Boulder Mountain Tour!