Spring in Wood River Valley brings about juxtaposed weather patterns mixing courteous doses of sunshine and thaw inducing temperatures with winter flurries inflated by frigid arctic winds. This intertwined combination of spring & winter can lead to a potentially chaotic outbreak of Spring Activity Anxiety. Symptoms most commonly associated with S.A.A. include: severe indecisiveness, confusion, and obsessive over packing of vehicles with sporting equipment. Patients are urged to remain calm, analyze possible activities, and cram as many said activities as possible in to one day to quell bouts of insanity.
The best part about being in Sun Valley in the Spring is that you can fit a whole smattering of activities in any given day of the week. Take your pick from skiing/snowboarding smile inducing corn snow, chasing sea-run steelhead, lapping 17+ miles of cleared bike paths, sessioning the handful of melted out singletrack trails, riding motos at the local track, or any number of other crossover recreational outlets.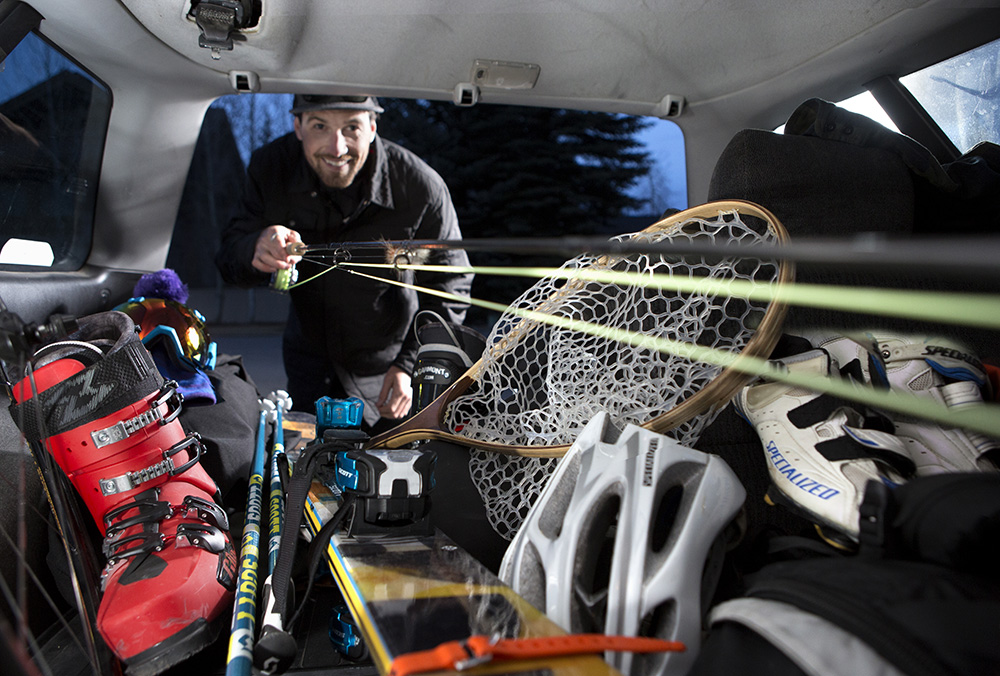 Winter certainly hasn't waved it's red flag in the higher elevations. Depending on when you're reading this, Baldy will either be on nearing the end of their sanctioned lift service or closed. If they're finished up for the season, it's up to your self-ascending or snowmobiling access to get those last winter fixes.
Earn some of those spring turns, it'll be worth it.
This time of year, sea-run rainbow trout near the end of their 800+ mile voyage to their primordial spawning grounds found within Sawtooth Basin, a mere hour drive from Sun Valley.
The awe-inspiring Sawtooth Basin
Perhaps staring at that bike of yours for the last several months has you itching to rotate the cranks once again and relive those saddle sores.
While you may find yourself struggling with severe symptoms of Seasonal Activity Anxiety, fear not. Embrace the urges and take advantage of the plethora of opportunities to partake in a well-rounded day of sport. Find your cure at your local treatment center that is Sun Valley.