Why You Should Come
Why should you come to Sun Valley for the 4th of July? Well, let us set the scene for you. It's a warm, dry 78*. The sun won't set until until well after 9pm and the twilight glow will linger until 10pm. Scents of sage and lupine waft delightfully through the air. The Valley is vibrant with visitors and locals alike enjoying abundant outdoor recreational opportunities. Restaurants are maximizing patio seating and fresh regional ingredients are highlighting the special menus. And, there are some of the best arts and cultural events, shows, and exhibits happening. Still looking for more to draw you in? Keep reading to dive deeper into what the 2023 4th of July week in Sun Valley is all about
Activities
With the first week of July, pretty much every mountain activity you could think of is ready for action. The golf greens are pristine, the mountain bike trails are tacky, the fishing water may be a bit high but is becoming manageable, the hiking trails are flush with wild flowers, and white water north of town is in prime condition.
Don't forget about the more mellow activities out there such as the fine art of picnicking in the park, strolling the Wood River Trail, catching an art exhibit, listening to a lecture series, stretching the bones at a yoga session, throwing the frisbee for the dog at the Ketchum dog park or staring at the flicker of a carefully contained and built Forest Service approved campfire.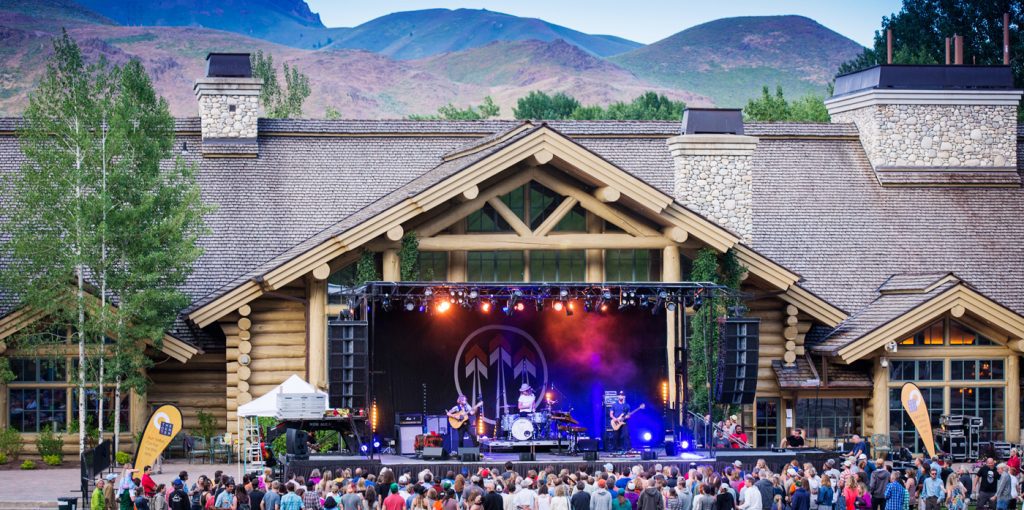 Events
Lift Assisted Mountain Biking | July 1
For the adrenaline junkies and those bikers that prefer to feel the push of gravity over the pull, Sun Valley's Bald Mountain opens their lift service to mountain biking on July 1st.
Ballet Sun Valley | July 1 – 2
Just because Sun Valley is a small mountain town doesn't mean that there's a lack of big city culture. Ballet Sun Valley has consistently been bringing in some of the top performers from around the world. For the summer of 2023, Ballet Sun Valley is proud to bring in the Dutch National Ballet performing two distinct programs showcasing styles from contemporary to classic.
Summer Kick-Off Party at Bald Mountain | July 2
Celebrate the opening of Summer Operations at River Run Plaza with live music, yard games, and food & beverage at River Run, plus lift-accessed hiking and biking on Baldy.
Hailey Days of the Old West | July 1 – 4
Glimpses of the town of Hailey are encapsulated in the heydays of the classic western times when wood boarded sides and horses beat out concrete and combustion engines. Every 4th of July week, Hailey pays homage to a slice of its heritage with a slew of events.
Parade | July 4
Fireworks
If you don't know the name off the bat, odds are you'll recognize the voice. Marcus King is a Grammy nominated Americana musician with some serious pipes. He's played along side the likes of Chris Stapleton, Greta Van Fleet, and Nathaniel Rateliff.
Here's a few words from his recent bio, "Plugged into his old man's dusty amp with a '59 Les Paul in hand, Marcus set out to make a rock 'n' roll record in 2022. He didn't disguise his ambitions at all. He didn't hold back. He didn't think about anything but writing from the gut, shooting from the hip, and playing straight from the heart. Joined by Auerbach, he made the kind of rock 'n' roll record that makes arenas and asses shake, and it's called Young Blood"
Fireworks | July 4
As soon as the sun sets and the Marcus King concert wraps, the Sun Valley Resort will be sending off a firework spectacle to commemorate the spirit of independence. If you're at the show, the Pavilion Lawn is a great spot to catch the action. For everyone else, Festival Meadow, Dollar Mountain, and the Sun Valley Clubhouse are all great spots to take in all of the action. There will likely be parking congestion for this event. We recommend biking or using the Mountain Rides bus system if you can.
July 6th: Sun Valley on Ice Show – Mariah Bell with fireworks following the show
2022 United States Gold Medalist
United States Silver Medalist
Olympic Team Member
2022 United States Gold Medalist
United States Silver Medalist
Olympic Team Member
We're constantly updating our events calendar. We recommend checking in regularly to see what else might have popped up for the week.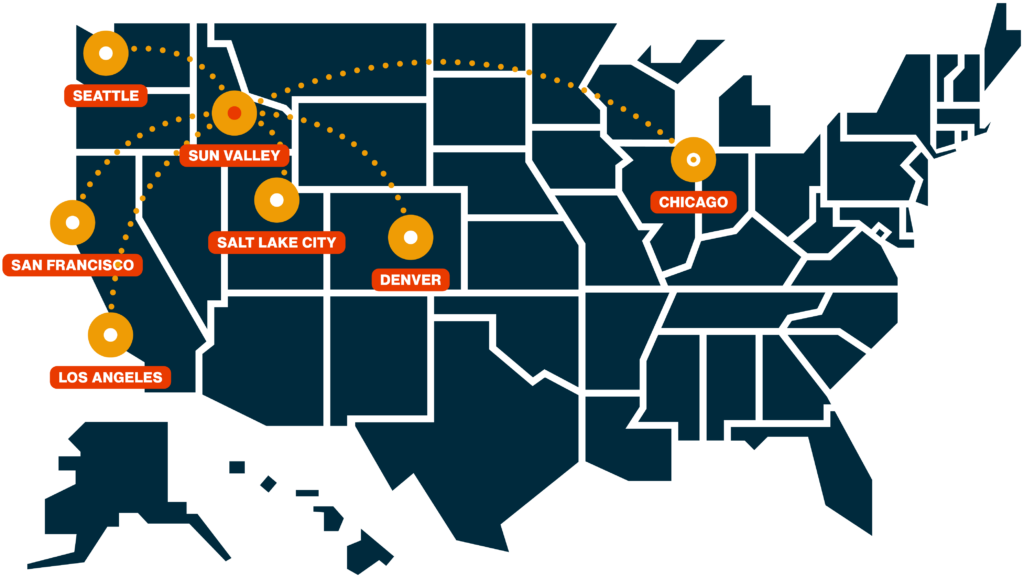 Ready to Book?
If we haven't convinced you to check out the 4th of July week in Sun Valley by now and you've made it this far, we're darn proud of you. You deserve an honorary pin.
If you're ready to pull the trigger we have a few suggestions to make the booking process easier.
Flights
Check out our "Getting Here" page with all the details you need for flying to Sun Valley.
Lodging
There are some great packages and specials currently offered by the area hotel lodging properties. We recommend scoping the page before booking to see if there's a sweet deal with your name on it.
Other Questions
Have any additional questions? Hit our live chat or find more ways to connect via our Contact Us page