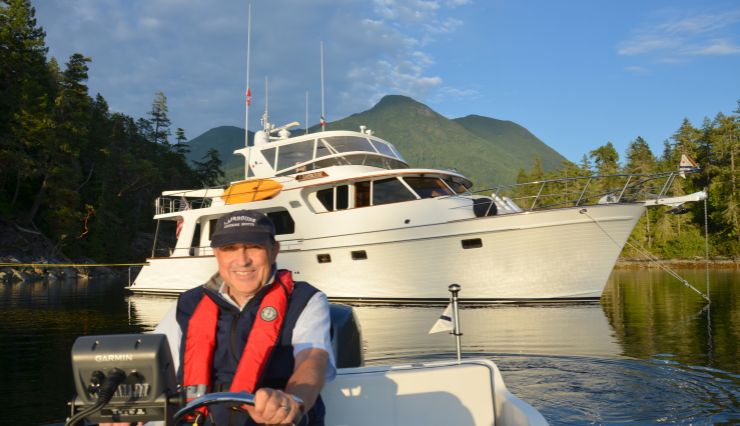 In 2021, as the border with Canada was still closed, Marc Onetto decided to head south and reach Idaho with his boat. This cruise took him from Seattle to the open Pacific Ocean off the Washington coast, to the famous bar at the Columbia River estuary and Astoria where the river cruise began. The 450-mile river navigation included 8 locks on the Columbia and lower Snake Rivers before he finally arrived in Lewiston, Idaho, at an elevation of 740 feet.
Marc will share this navigation adventure and many beautiful pictures from the Columbia gorge waterfalls to semi-desertic landscapes in Eastern Washington and Oregon. In his talk Marc will also cover the controversial topic of the impact of the dams on the economy and on the salmon population.
Marc Onetto, originally French, is based in Seattle and Sun Valley, Idaho. He is now retired after serving in senior management positions in major U.S. companies. Every summer, for many years prior to the COVID-19 pandemic, Marc cruised the Inside Passage between Seattle and Southeast Alaska on his boat: a 65-ft Marlow Explorer. He named his boat Lapérouse after a famous French captain who explored the Pacific Northwest coast from Alaska to California in 1786.
Registration is recommended to save your seat.