The saying, "my life is your vacation" gets thrown around a lot in ski towns far & wide. Many of us here in the Sun Valley area take that saying to heart on a daily basis. Whether you're here ski bumming it up or a working professional, the outdoor access right here makes it possible to live the dream. From November through April we're fortunate enough to have a winter wonderland playground right out the backdoor. Take your pick from meandering snowshoe paths, corduroy cross country and downhill trails, topped off with four mountain ranges offering up some epic backcountry riding.
A 15-20minute drive north of Ketchum will put you right at the Baker Creek drainage. Highway 75 sits below with the Pioneers looming off in the distance.
For many of us, it wouldn't be possible without the support of our local employers. The vast majority of businesses in the Valley are quite accommodating, especially when it comes to lining up for first chair after a mid-week surprise storm. Flexible schedules, the occasional corporate pass/pass allowances and the close proximity to terrain let the stress relieving pow turns happen all while staying on top of those TPS reports.
Adam Greene, SCOTT Sports Marketing Director, checks the hallway for bogies before heading out of the company locker room for a few lunch laps.
5-10 minutes is all it takes to get from the office to Baldy if you're working up in Ketchum. Enough prepping, let's get to the goods that are out there..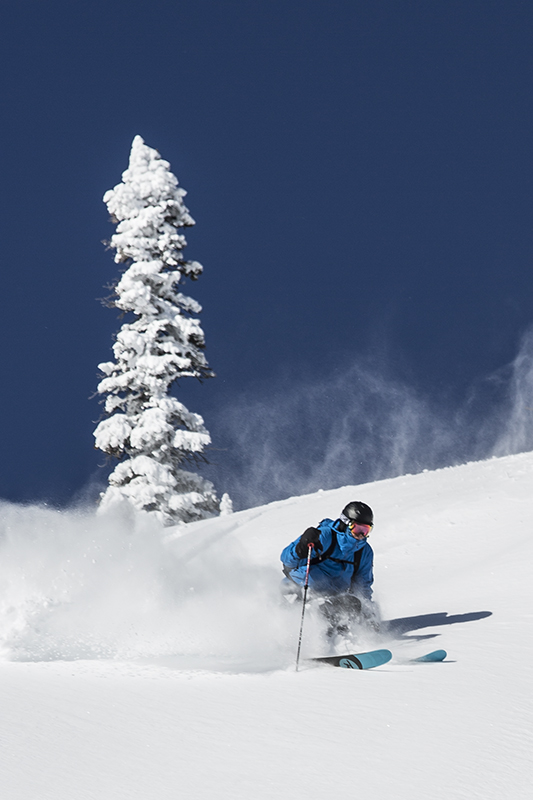 Olin Glenne, new managing partner & CEO of Sturtevants Mountain Outfitters, finding the goods on Galena Pass.
Max Davis, associate web manager for The Picket Fence, reaping the benefits of snowmobile access via Baker Creek.
Graham Sours, Product Coordinator at SCOTT Sports, taking his coffee break in the bowls on Baldy.
Mouth watering yet? Wipe the drool, adjust the tie, stop making excuses and book your trip out here now to get a taste of what it's like to live the dream. Cheap flights are awaiting you via Alaska Air & lodging specials from Sun Valley Resort will help seal the deal. You can learn all about everything awesome in the area by visiting Visit Sun Valley See you soon.
SaveSave